Today we'd like to talk about the revolutionary sanding system created by EMC Italia, which has changed the methods of surface finishing: The plano system.  Let's see what are the specifications, strengths and advantages of its use.
CHARACTERISTICS OF THE PLANO SYSTEM
We can say that the classic sanding systems are based on three dimensions: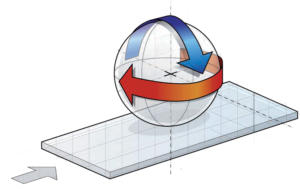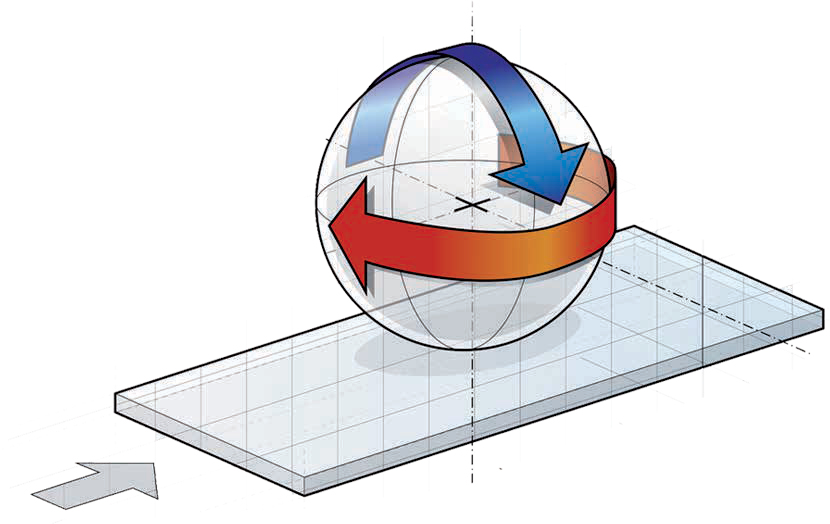 With the new Plano® System, in addition to the normal parameters, there is one more dimension: THE 4th DIMENSION. It's the rotation speed of the swinging unit, which determines the sanding effect on the panel. This innovating mechanism changes completely the dynamics of the sanding process. In the traditional machines the abrasive belt enters into the panel, in the Planar® System it is the panel that enters the into the belt. This additional movement guarantees the perfect smoothing on all 4 panel's edges, guaranteeing a perfect radius between edge and corner. By doing so, there will no longer be an entry and exit of belt on the piece, but it will be the panel will plan on the belt.
STRENGTHS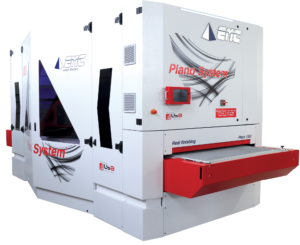 WHAT DISTINGUISHES THE PLANAR SYSTEM FROM COMPETITION?
As we have already illustrated above, the real peculiarity of this new sanding process is in the rotation. This fourth dimension, or the rotation speed of the rotary unit, which is added to the traditional dimensions: conveyor belt feed speed, pad pressure and rotation speed of the abrasive belt, determines the sanding effect on the panel.
It is a pioneering ambitious system that has no production limits, as all customers who have chosen it, can corroborate. That sanding system does not require particular training thanks to the intuitive easy structure.
The result coming from planarity, compactness, speed, simplicity and economy is the Planar® System, a machine created and patented to create the superfinishing technology.